Dock-To-Ground Yard Ramp | Loading Dock Solutions 
If your facility or warehouse is in need of a Dock-To-Ground Yard Ramp we are here with solutions.  Our ramps provide forklift and or vehicle access from dock height to ground level or vice versa. Dock-to-ground ramps are typically employed for long-term dependable loading and unloading needs. With the ramps going directly from dock height to ground level, there's no need for a hydraulic pump or tires. 
Our ramps are dependable and durable, as well as capable of handling the demanding environment of your warehouse daily needs. Standard capacities of 16,000 – 30,000 pounds and widths available up to 118 inches. 
Copperloy's versatile ramps are an alternative to standard concrete ramps that come with hefty construction costs. Additionally, when necessary you can relocate these ramps which makes them ideal for leased facilities.
If there's a need there's a way – Our ramps can accommodate just about any unique loading application. If not, Copperloy's yard ramps can be custom built to match your existing loading dock specifications or requirements.
The open-faced steel grating on the yard ramp makes them capable of handling extreme weather conditions. Allowing for snow, water, and other debris to fall through leaving a high-traction running surface.  
Copperloy always puts safety first! We include Safety chains and brackets to prevent any slippage from dock ledge when in use. Additionally, they have 7-inch safety curbs to prevent accidental runoff during the loading and unloading process.
Our Ramps Will Improve Your Warehouse Safety And Efficiency.  
Copperloy has the equipment you need to make your operations more efficient, safe and profitable. For over 60 years, we've been leading the way in manufacturing quality, durable material handling equipment. With a state-of-the-art manufacturing facility, in-house engineering staff, and an experienced technical sales department, we have what it takes to supply you with the equipment that's right for your application.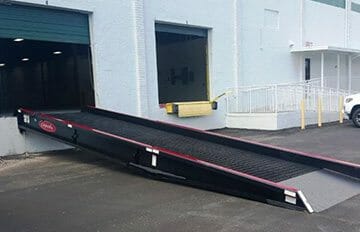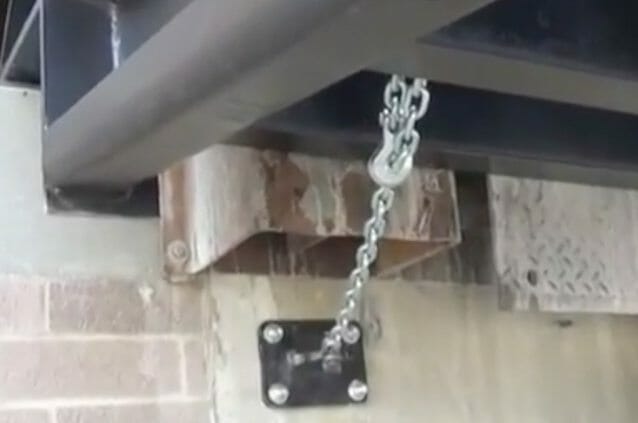 FEATURES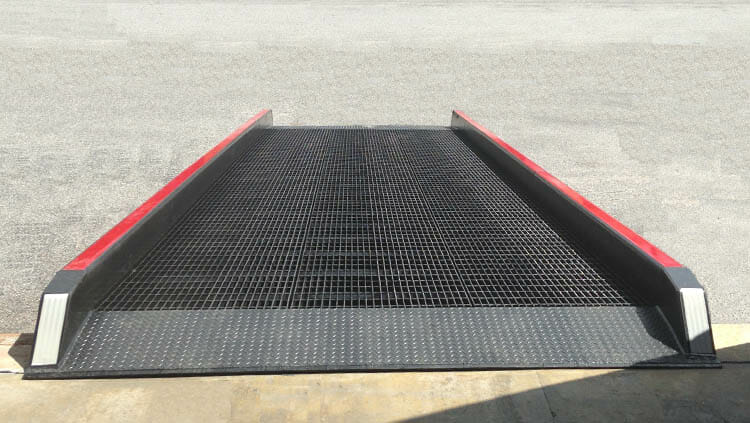 Ramp Design
The open-faced steel grating of our dock-to-ground ramps allow snow, water, and other debris to fall through, leaving a high-traction running surface. Our dock-to-ground ramps offer a more versatile alternative to permanent concrete installations.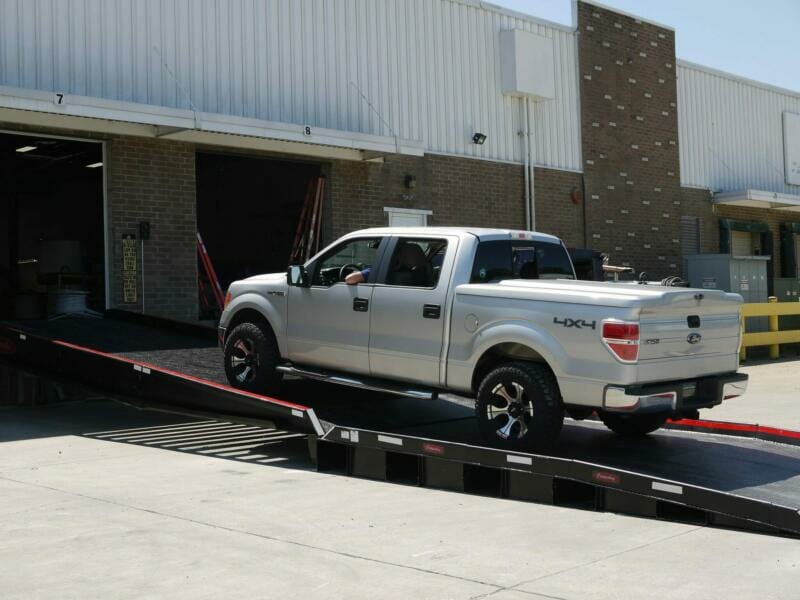 Specifications
Standard capacities range from 16,000 to 30,000 pounds, with widths available up to 118 inches. Custom sizes and capacities can be accommodated upon request. Below is a custom two-piece, extra long dock ramp Copperloy was able to create for a unique loading situation.
Additional Videos
View our Dock-to-ground ramps videos here and visit us on YouTube for more of our videos!
REQUEST A QUOTE
Interested in yard ramps and want more info? Let us know below and we will reach out with more details. Dealer pricing available.
You may also be interested in these types of yard ramps