Dock to Ground Ramps | The Best Loading Dock Ramps
Dock to Ground Ramp
America's Top Loading Dock Ramps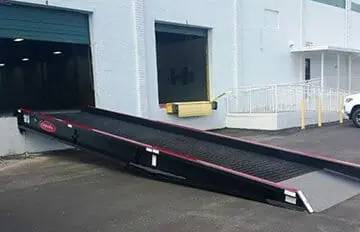 A Copperloy dock to ground ramp is a perfect solution for moving freight and supplies on and off of your dock. Copperloy loading dock ramps allow your forklifts and other vehicles to move freely between the interior and exterior of your facility.
Our dock to ground ramp will be delivered to your facility ready to use. Since our dock ramps aren't a permanent structure like a concrete ramp, they are much quicker to install and easy to move if needed.
Copperloy dock to ground ramps are engineered and built by our team in Ohio and are available in several capacities, widths, and lengths. Call us to see what ramp is right for your application.
Versatility

: With standard widths up to 120 inches and capacities up to 30,000 pounds, Copperloy's dock to ground ramps can accommodate just about any unique loading application. Unlike concrete ramps, our mobile loading dock ramps can be relocated when needed. For additional widths and capacities, please contact the factory.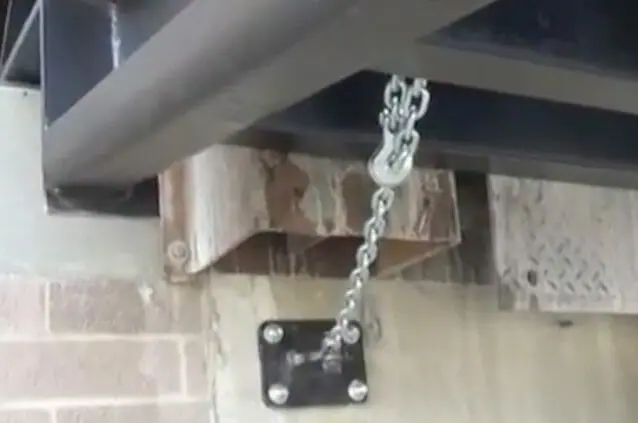 Low Maintenance

: Our dock to ground ramps require minimal cleaning and repair. In addition, they're designed to be installed quickly and stored easily. It's the perfect piece of equipment for loading docks.

Safe Handling

: Safety chains and brackets are included to prevent the loading dock ramp from sliding off the dock ledge when being used. We also provide 7-inch safety curbs that prevent accidental runoff during the loading process.

Durability

: Our ramps are built to last! All of our dock-to-ground ramps are designed to withstand frequent usage at heavy capacities.
Looking for a more mobile option? Check out our selection of portable yard ramps. The Copperloy yard ramp is the highest rated in the industry so contact us today to learn more.
Request a Quote
Interested in our ground to dock ramps and want more info? Let us know below and we will reach out with more details. Dealer pricing available.
Loading Dock Ramp Features
Dock to Ground Ramps Design
The open-faced steel grating of our portable loading dock ramp allows snow, water, and other debris to fall through, leaving a high-traction running surface. Our dock-to-ground ramps offer a more versatile alternative to permanent concrete installations.
Specifications
Standard capacities range from 16,000 to 30,000 pounds, with widths available up to 118 inches. Custom sizes and capacities can be accommodated upon request. Below is a custom two-piece, extra-long ramp for loading docks that Copperloy was able to create for a unique loading situation including heavy-duty car ramps.
Custom Steel Fabrication and Design
When you need a custom installation for your space, you can feel confident in counting on our team. No two facilities are the same, so why would the same material handling equipment work in every space? We are proud to offer a full range of custom steel fabrication and design services. Depend on our team to find the right solution for your facility's distinct layout.
We have a full selection of materials available for fabrication to suit nearly any project. Count on us to fabricate extruded aluminum, beryllium copper, stainless steel, specialty steels, and more. Just some of our past customizations have included dock to ground ramps, rebar pallets, and lift tables, for example.
Are you and your team ready to begin your next facility upgrade? Count on our team to transform your facility for optimal safety, efficiency, and profitability.
Heavy-Duty Car Ramps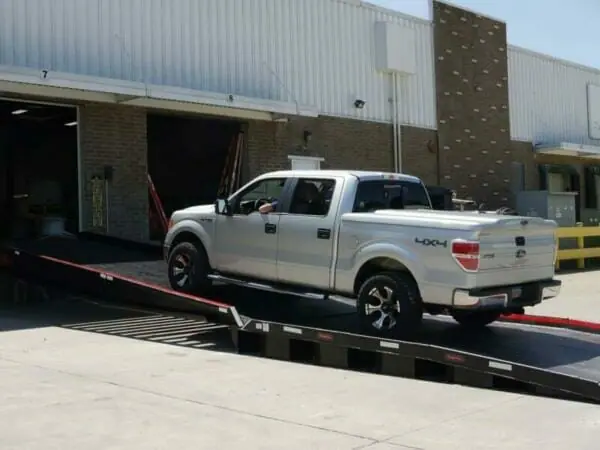 Ramp Video
View our Dock to ground ramps videos here and visit us on YouTube for more of our loading dock ramp videos!
About Copperloy
When you need durable freight handling solutions, you can feel confident in counting on our dedicated team of manufacturers. Count on Copperloy for reliable, American-made yard ramp and accessories. For more than half a century, we have provided top-quality material handling solutions to teams of all kinds. For military installations, construction projects, light assembly pieces, and more, Copperloy can be your go-to resource.
We put customer satisfaction and product quality ahead of anything else. To keep this commitment, we keep the most current in both computer numerical control (CNC) and robotic technologies and collaborate across departments to meet the most specific customer requirements.
Customers choose Copperloy for a full selection of yard ramps, dock to ground ramps, dock boards, dock plates, edge of dock levelers, and more. If you are ready to make your facility a safer and more productive place, then connect with our team of manufacturers today.