Yard Ramps, Dock Boards, Loading Dock Ramps & More
The yard ramp from Copperloy® is the fastest, safest way to load and unload trucks, and speeds up production on any project. Copperloy yard ramps outperform all other portable loading ramps. There's a reason we've earned the title as America's Ultimate Yard Ramp.
Copperloy has earned the reputation as an industry leader in supporting the transportation and logistics industry. We supply all of the equipment to improve the efficiency of your shipping docks from dock ramps, edge of dock levelers to dock lifts.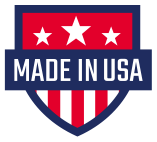 New, Used, & Rental Loading Dock Ramps All Made in the USA
Looking for certified new and used loading dock ramps, levelers and dock equipment? You've come to the right place. Copperloy's yard ramp rental service provides you with everything you need to finish your project on time. Our products are built for challenge, and all of our dock boards, levelers and dock ramps are proudly made in the United States at Copperloy's manufacturing facility in Twinsburg, Ohio.
The Preferred Forklift Ramp of Dock Crews
Copperloy® forklift ramps and yard ramps are trusted by dock crews and the trucking industry for a reason. Not only can our ramps take on a challenge, but everything we build is engineered for ease of use. Our mobile yard ramps/forklift ramps create a loading and unloading area when dock space is at a premium – and at a fraction of the cost. Our dock lifts and lift tables also allow for loading operations where space is limited. It's no secret that Copperloy is the go-to manufacturer for yard ramps proudly made in the USA. Plus, our edge of dock leveler offers an economical solution for loading and unloading trucks.
Light Duty Aluminum Ramps / Van Ramps / Moving Ramps / Stage Ramps
Searching for a moving ramp, van ramp, or walk board? We've got it. We produce a line of lighter aluminum ramps for lighter loads that still require stability.
If you're in need of a portable dock ramp, Copperloy can fit your unique specifications. We have three purchase options: new used, and yard ramp rentals. Copperloy's ramps are available anywhere in the US, so give us a call for your next project and let us help you get the job done.