Warehouse Loading Dock Ramps | Choose from the Best Loading Dock Solutions
America's Number One Warehouse Loading Dock Ramp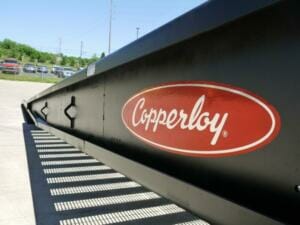 Looking for new loading dock equipment for your warehouse? Consider Copperloy's Warehouse Loading Dock Ramp.
Copperloy is a leading developer of heavy-duty loading ramps as well as other forms of loading dock equipment. So, they can deliver ramps that maximize efficiency and productivity. Furthermore, Copperloy dock ramps offer the highest safety standards in the industry.
Copperloy has been a leading provider of warehouse loading dock ramp solutions for over 60 years. We equip our staff with state-of-the-art manufacturing equipment, so we can maintain the highest possible quality for every portable warehouse ramp.
Here at Copperloy, we offer two central warehouse loading dock ramp options: dock-to-ground ramp and yard ramp.
Dock-to-ground ramps are a semi-permanent solution for freight-loading operations with the option to uninstall and relocate as needed. Warehouse yard ramps are a high-strength, innovative solution for warehouse and semi-truck loading and unloading.
If you are unsure of what ramp size or capacity you need, our technical staff can offer expert recommendations based on your application's unique requirements.
Gallery Of Warehouse Loading Dock Ramps We Manufacture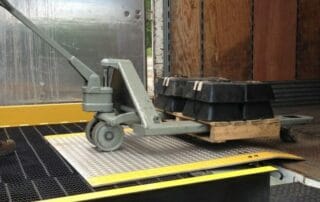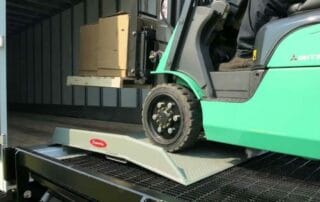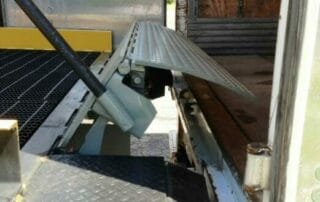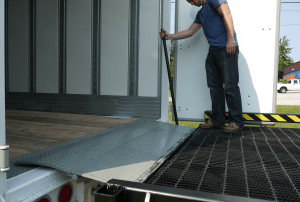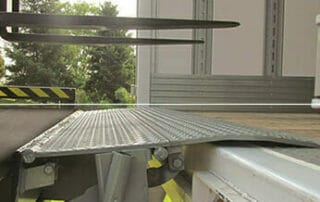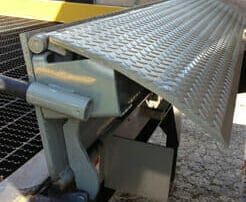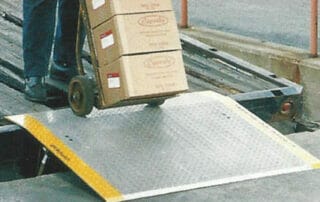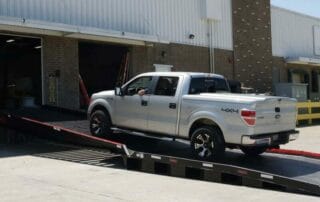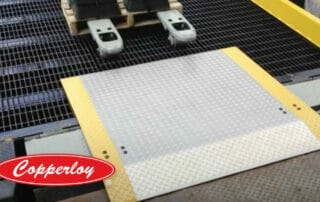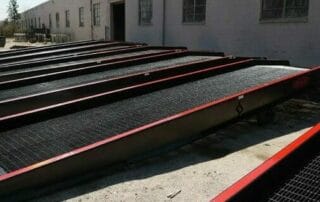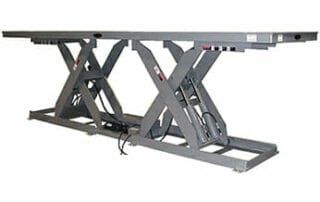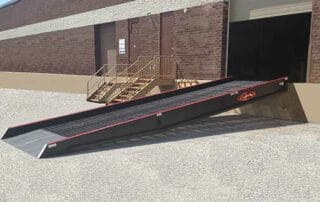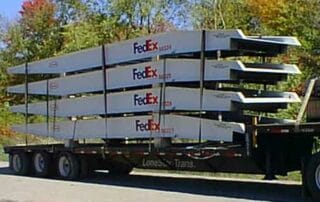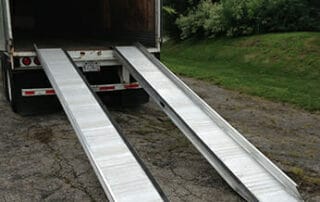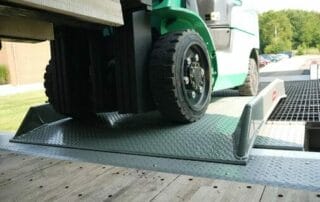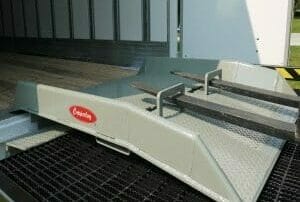 Dock-to-Ground Ramps | Warehouse Dock Ramps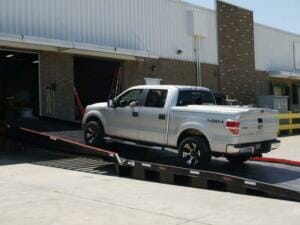 Warehouse truck dock ramps are ideal for materials handling tasks, as they make transporting freight from ground level to dock height much more efficient. Typically, dock-to-ground ramps are used for long-term loading operations.
However, Copperloy ramps are entirely customizable and incredibly mobile. As a result, operators can relocate these ramps whenever necessary, unlike permanent concrete ramps.
Copperloy dock-to-ground ramps feature open-faced steel grating to allow snow, water, and debris to pass through. As a result, the grating maintains high traction even in harsh weather conditions. Furthermore, the high-strength design offers minimal maintenance, repair, and cleaning requirements.
Dock-to-ground ramps can be installed and stored quickly, so you can always add or remove them from an operation as needed.
Dock-to-Ground Ramp Specifications
Our warehouse loading dock ramps offer a wide variety of weight capacities. We can also create custom sizes and specifications upon customer request. Standard specifications of warehouse truck dock ramp are listed below:
Widths: Standard widths up to 118″
Capacities: 16,000-30,000 lbs