What to Look for in Your Next Semi Truck Ramp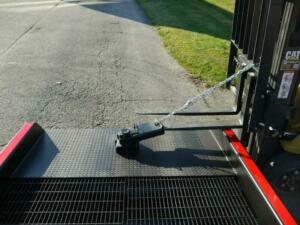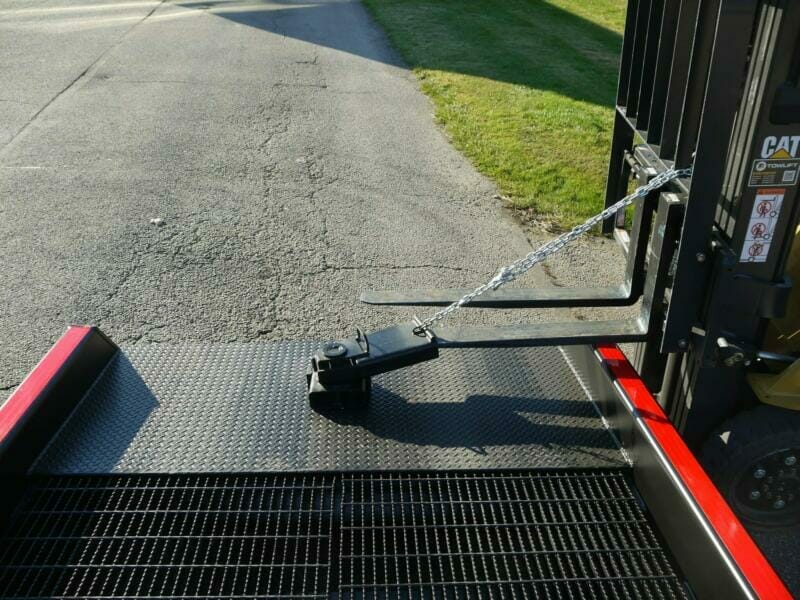 Few things can be more nerve-wracking than the transfer of a forklift from a truck bed to the ground. Not only can it be hazardous for the forklift, it can also be unsafe for the workers. One of the best ways to avoid all of those headaches is to use a strong, reliable, and safe semi truck ramp.
What is a Semi Truck Ramp?
A semi truck ramp is like a mobile loading dock, but it links to the bed of a truck instead of to your actual loading dock. Also sometimes referred to as portable loading docks, an effective semi truck ramp can link to almost any size truck and expand the capacity of an existing loading dock. The versatility of these kinds of ramps is beneficial for any facility, but how can you be assured you are picking the best possible option?
What to Look For In Your Next Semi Truck Ramp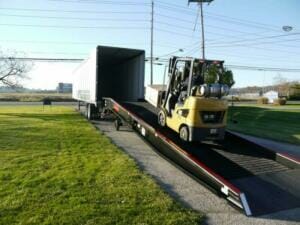 There are a lot of manufacturers who will promise the best yard ramps, portable ramps, and van ramps. How do you know the one you purchase from Copperloy is the best option?
Easy Operation
Our semi truck ramps are manufactured with the hand pump on the exterior of the ramp, which means it is easier to access and can be operated with greater efficiency than other ramps.
Fast Raise Time
If time is money, money is just being flushed away with a ramp that has a slow raise time. That is never a concern with semi truck ramps from Copperloy. Your team will be able to raise this ramp 2-1/2 times faster than the standard industrial ramp.
Durability
Our ramps are made of high-quality steel. They can withstand foot traffic, machine loading, and they can last years when taken care of properly.
Balance and Stability
If you have ever worked with an unstable ramp as a forklift travels up or down, you know the stress that scenario can cause. If you purchase a ramp from us, you'll never run into the dreaded wobble. Our secret is our centrally located hydraulic cylinder, which keeps the ramp balanced no matter how much weight is bearing at any given time.
Mobility
Portability does not matter if moving isn't easy. Our portable loading docks include positioning sleeves, tow bars, and pneumatic tires that assist in moving the ramp over any kind of terrain you may come across. It is easy to move the ramp from one location to another or one application to another. When we call our semi truck ramps portable loading docks, we truly mean they are highly mobile but as stable and secure as a dock extension.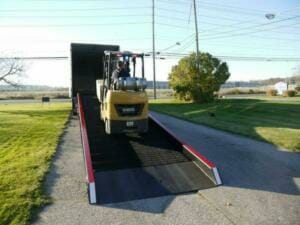 Semi truck ramps from Copperloy enhance the efficiency with which a team can work, saving time and money. At the same time, our ramps are so strong and stable the safety of your team is also elevated and improved. It is not often you can feel like you are taking a shortcut while also working smarter, but that is what a Copperloy steel ramp can do for your facility. Contact us today to learn more.