Buying New Hampshire Yard Ramps & Equipment from Copperloy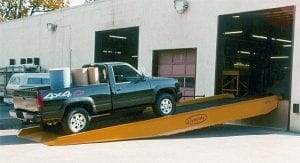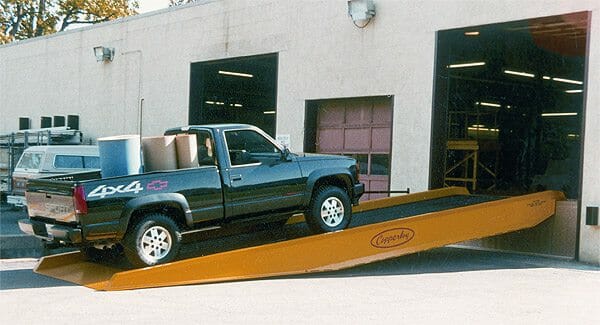 When you need rugged, dependable gear that will hold up to the demands of New Hampshire, then Copperloy is the brand your business can trust. No matter how cold the weather gets or how much snow is on the ground, you'll love our American made products. With more than 60 years of experience, we're an industry leader with a proven track record.
Learn more about our loading dock equipment and additional services:
Yard Ramps & Other Equipment: Copperloy produces an extensive array of material handling equipment, spearheaded by our versatile portable yard ramps, dock-to-ground ramps, and truck and forklift ramps. All of these models are available in multiple weight capacities and different sizes, so you're sure to find a perfect fit.
Custom Steel Manufacturing & Fabrication: If you can't find a match, have a particularly unique specification, or challenging problem, then let our expert in-house engineering team work up a tailor-made solution. With state of the art technology and a massive 70,000 sq. ft. facility, we'll get the job done for you and create a winning custom product.
Copperloy is proud to serve New Hampshire businesses with our great loading dock equipment. With national distribution available, you'll be able to get your products delivered with convenient, fast and low cost shipping. From Nashua, to Manchester, to Portsmouth, or Concord, Copperloy has you covered. Call  800-321-4968  for more information or to get started with Copperloy today.