Yard Ramps for sale in Arizona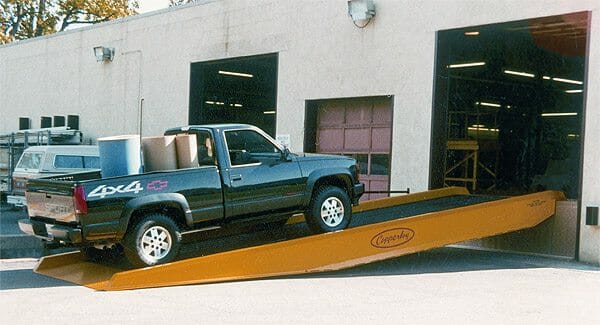 The industry-leading, durable and heavy duty yard ramps from Copperloy are available for purchase in Arizona. Copperloy produces a wide range of loading dock equipment, including mobile yard ramps, dock to ground ramps, truck and forklift ramps, and more. We have a large range of loading dock equipment and can custom manufacture any material handling equipment, including yard ramps to meet specific requirements.
Find the right yard ramp in Arizona with the help of Copperloy
The scorching heat of the Arizona sun can lead to serious damage to the run of the mill loading dock and material handling equipment that is all too common. That's where the quality, durability and ruggedness of Copperloy yard ramps come into play. We have more than 60 years of experience, and all of our products are proudly made in America.
With Copperloy yard ramps on your side, you'll increase the capabilities of your facility, improve efficiency and profitability, and also increase workplace safety, as well. We have a presence throughout Arizona that enables low-cost, quick, hassle-free shipping to your facility, as well as servicing should there ever be any issues. Some of the locations for distribution of our yard ramps include Phoenix, Tucson, Scottsdale and more.
Call Copperloy today at  888-912-9785 for more information on our high quality loading dock equipment, yard ramps, and to learn about how we may be able to help you with completion of a custom steel manufacturing project.