Three Dock Equipment Accessories To Maximize Productivity
Preparation is the backbone of an efficient job site. When it comes to maximizing the capabilities of a ramp or other loading equipment, having dock equipment accessories and add-ons ensures you're prepared for a productive day and ready to take on any problems that arise. 
There are a number of ramp and dock equipment accessories that Copperloy sells to make your job easier. You never know when a bumper on a loading dock is ready to fall off, or when you'll need adjustable locking pins to keep your dock board in place. 
Let's take a look at three of our favorite accessories for dock equipment.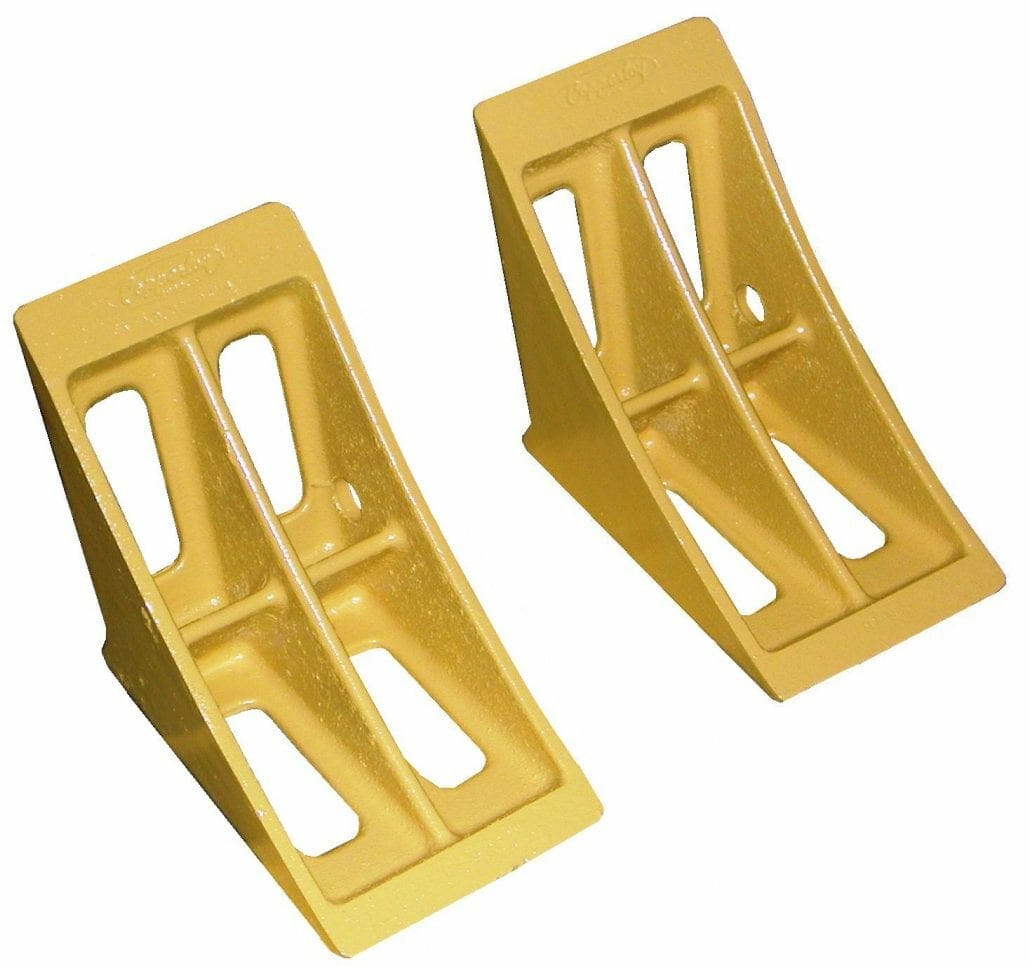 #1: Wheel Chocks
It's imperative to keep your trailer steady during loading. A Copperloy wheel chock is a piece of equipment engineered to do just that. This piece of strong cast aluminum holds the chock firmly in place, which makes the loading and unloading process safer by preventing trailer movement. 
This chock snugs under the tire contour to get a maximum hold and prevent movement caused by fork truck jolts and vehicle brake failures. To get the chock to perform at its best, it should be positioned up on hard surfaces or down for ice or soft ground conditions. 
What makes this a great accessory is the built-in safety features. Our wheel chocks have a safety sign that reminds drivers to chock vehicle wheels. It also comes with a storage bracket and chain, to provide a convenient place to hang wheel chocks along a wall. 
At just 8 pounds, Copperloy's wheel chocks are light and effective. You can get a wheel chock either unpainted or choose our optional yellow chock. As always, this product complies with OSHA standards. This is a great accessory to add to keep drivers safe, and keep your job site functioning at its best.
#2: Locking Pins
Locking pins are a durable solution to keeping your dock board in place. Our locking pins are adjustable for 6" or more, and are used in conjunction with fixed locking legs. These pins can lock your dock board in place even for uneven dock conditions. 
When you're on site and working to complete a job quickly, you want to ensure your dock board is secure, no matter what position it's in. With our locking pins, you'll have a stable dock board and can focus on getting the job done.

#3: Bumper Guard
A Copperloy steel face bumper guard makes all the difference when it comes to longevity of your dock equipment. These guards eliminate damage and protect against shock and other pressure. How do they do it? A steel face bumper guard deflects and absorbs the shock of the backing trailer, while eliminating bumper wear and tear caused by the friction of up and down movements during loading and unloading. Eliminating this bumper wear means you can eliminate damage to the building, and to edge of dock levelers and dock seals.
When you shop Copperloy's steel face bumper guard, you're getting thick protection at a fraction of the cost. Our bumper guards are manufactured from ⅝" thick steel. This guard can be fit to any existing JH Industries 2-Hole bumper design. It's ideal for loading docks that encounter spotted trailers, Air-Ride trailers, and high daily volumes of traffic. 
When you put trust behind our bumper guards, you save your company time, money, and resources otherwise spent on damage control. This is a great accessory to make dock equipment last, regardless of the amount of usage it undergoes.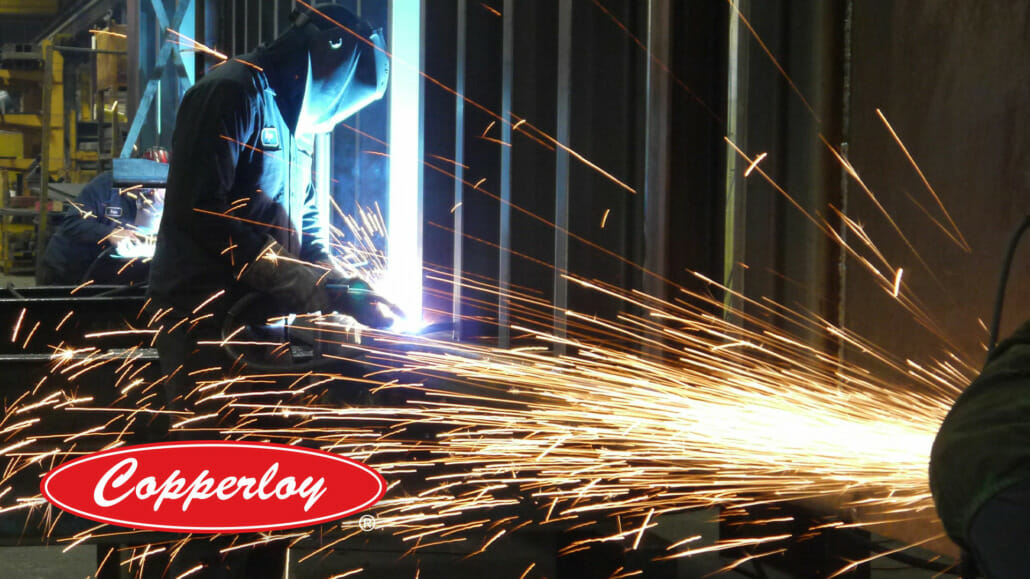 Dock Equipment Accessories From Copperloy
We are proud to offer dock equipment accessories that keep job sites across America safe and high-functioning. For over 50 years, our customers have trusted us to deliver the best in manufacturing quality and durable dock equipment. Our goal is to give you products engineered to last, so you can focus on getting the job done right.
Our dock equipment and accessories are proudly American-made. Shop our quality products now.