With Copperloy a Yard Ramp, Loading Docks Become Safer
Loading docks are integral to the business operations of countless companies nationwide. Unfortunately, loading docks are also the scenes of numerous injuries year after year. Some of the hazards in loading docks that workers should be aware of include:
Slippery floors that can cause falls
Inhalation of noxious fumes
Trailer creep
Injuries from carrying heavy loads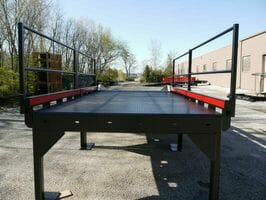 The list goes on. Workers who operate forklifts tend to be at the greatest risk. While focusing on the forklift, a worker may not be aware of falling or loose products and/or materials. A team member may try to jump onto a forklift or could slip while trying to guide a forklift into the plant.
Fortunately, Copperloy yard ramps provide many contributing factors to ensure a safe loading dock environment. Here are the safety benefits inherent in our steel yard ramps.
Smooth Side Plates for Safety
If a forklift operator drives up and down an open ramp multiple times over the course of a day, it can be easy as the operator gets tired for him or her to start driving toward one side or the other. Without a protective side plate and safety curb, this kind of situation can create serious injury. The Copperloy yard ramp is manufactured with smooth side plates and safety curbs that enclose the ramp. Not only does this help protect your employees, it also protects the ramp from possible damage from other equipment.
Deck Grating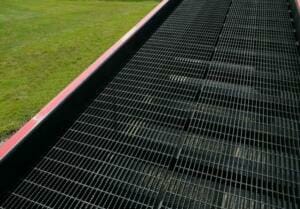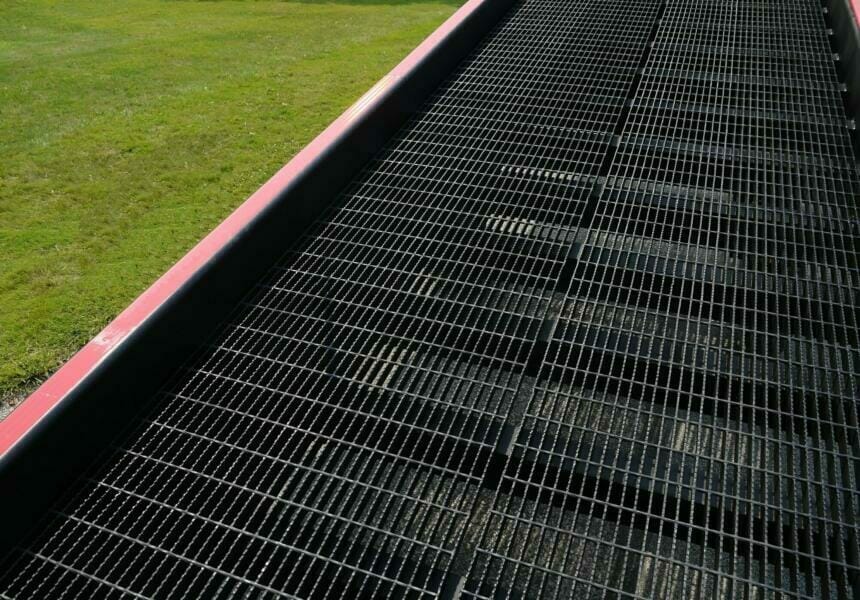 The deck grating on our yard ramps siphons out moisture from rain and snow and also releases debris from vehicles and people's shoes. Not only does this make it more safe for operators working the forklift, it also helps reduce the moisture and other debris dragged into the facility. A less slippery floor means there is a smaller chance for injuries caused by falls and slips.
A Positioning Sleeve for Easier Maneuvering
Your employees should experience fewer injuries caused by lifting once you have a Copperloy yard ramp on site. Our positioning sleeve can rotate 180º, which means a machine can move heavy loads from one area to another reducing workplace injuries. This is included with all of our steel yard ramps.
Solid Pneumatic Wheels for Stability
While a plant floor tends to be stable and flat, the exterior of the facility is not always so easy to navigate. With a Copperloy yard ramp, we can create a flat surface with our yard ramp's heavy-duty pneumatic wheels. Whether the ramp is being moved to another location or whether it needs to hold steady while a forklift moves up and down, our solid wheels will hold the load steady.
A Copperloy yard ramp will not eradicate all safety concerns in a facility, but this single addition to a loading dock environment can make a tremendously positive impact. We offer a wide selection of sizes and load capacities, and if you do not see something that matches your application, contact us and we will work on a custom solution.