Maneuvering Your Yard Ramp with Ease
Here at Copperloy, we design yard ramps that offer superior performance in any freight loading facility. One of the most important aspects is effective yard ramp maneuverability. Although your ramp may be stationary for hours or even days, you will need to reposition it for another task eventually. If you cannot quickly move your ramp from one truck or dock to the next, you lose precious time and money to slower setup and unnecessary downtime.
Our portable yard ramps come in a wide range of weights and carrying capacities. In fact, many of our yard ramp models weigh nearly 6,000 pounds. At 3 tons, our ramps weigh far more than the average pickup truck. So, we have designed our yard ramp with a variety of features to make towing and setup easier for forklift and ramp operators.
Positioning Sleeve & Tow bar
All Copperloy yard ramps are designed with a combo positioning sleeve and tow bar to make repositioning a breeze. The positioning sleeve allows for a full 180 degrees of maneuverability, enabling forklift operators to make tight turns with fewer pivots.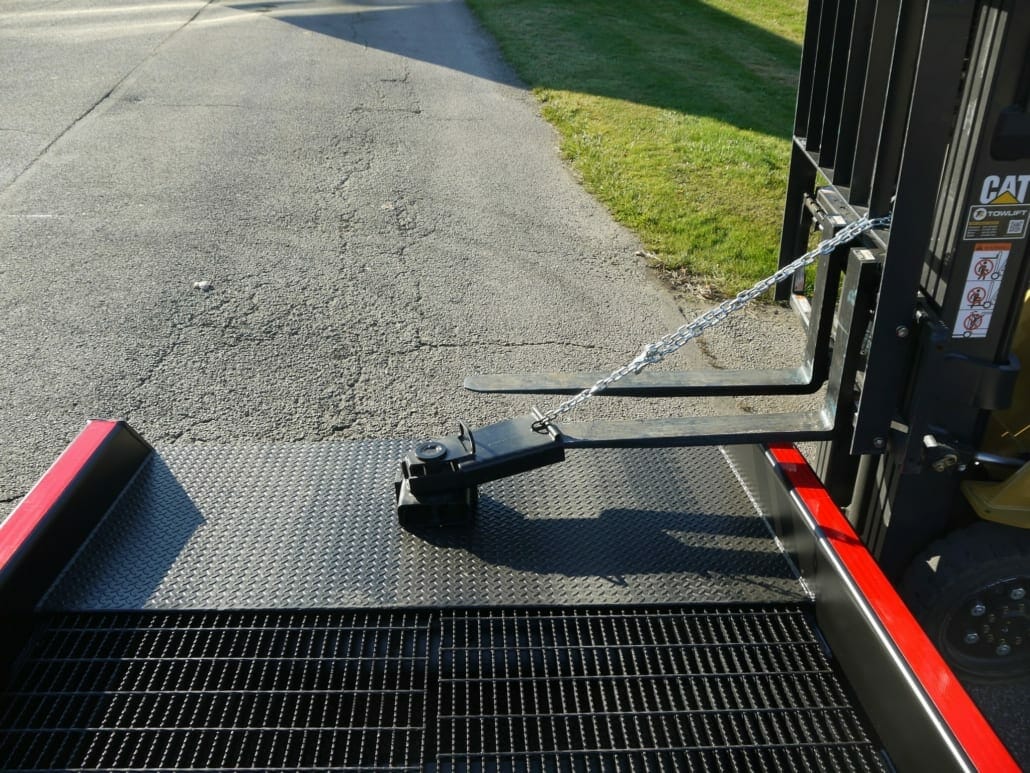 The tow bar then allows operators to move the ramp at speeds up to 5 miles per hour throughout your facility. As a result, you can reposition in minutes, saving valuable time in your workday.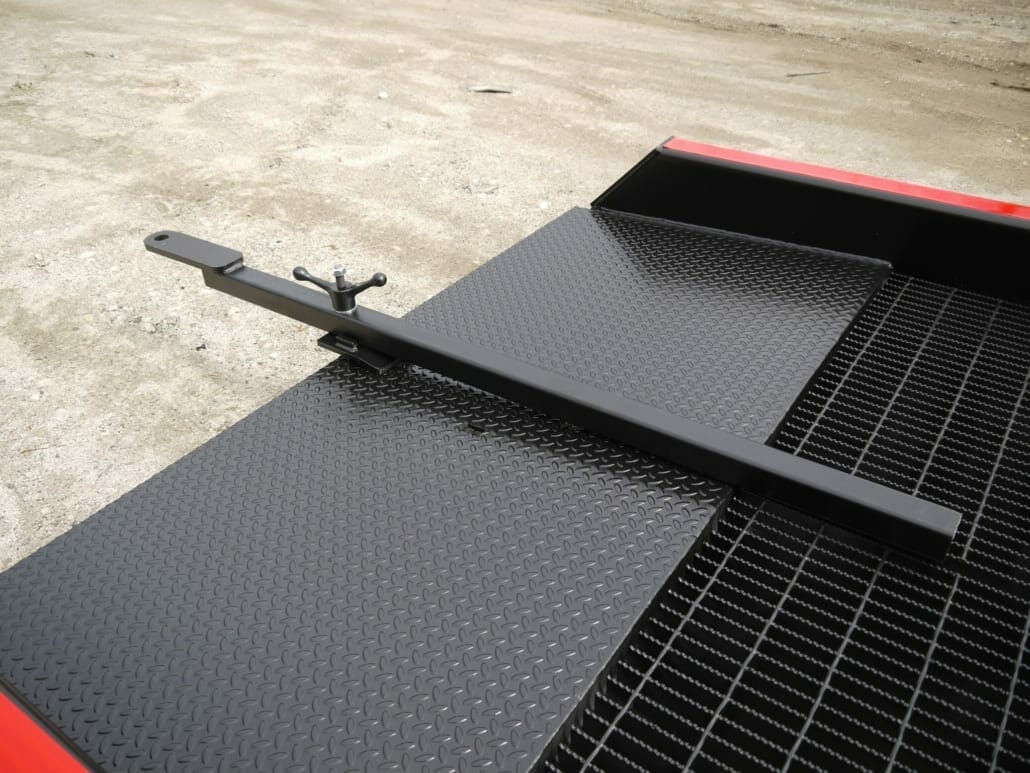 These features are also incredibly easy to use! In fact, you can move your yard ramp with just a few steps:
Position the forklift and slide the fork into the positioning sleeve.
Raise the fork and lift the bottom of the ramp from the ground.
Reposition the ramp at the next location.
Lower and remove the fork.
Voila! Your ramp is ready for its next task.
In addition, our redesigned positioning sleeve offers more stability than standard designs. The sleeve has three points of connection in contrast to the usual two, decreasing the risk of disconnection. Our unique design also minimizes wear and tear by focusing rotation on the sleeve rather than the ramp connection. Thus, our ramps are safer, more mobile, and longer-lasting than other ramp designs.
However, these features are not designed for over-the-road towing. If any project requires long-distance travel with your yard ramp, specialized shipment solutions will be required for safe transport.
Efficient, One-Cylinder Hydraulic Design
Here at Copperloy, we distinguish ourselves from other ramp manufacturers with our unique one-cylinder hydraulic ramp design. In fact, this design offers a variety of performance and safety benefits not found in standard models:
Fast Raise Times – One-cylinder hydraulics does not require as much pressure to lift as two-cylinder ramps. So, they can raise much more quickly, saving time when moving between tasks. One-cylinder ramps also raise more evenly than two-cylinder ramps, reducing overall wear and tear.
Quick & Easy Setup – Unlike the average two-cylinder yard ramp, our one-cylinder ramps can be positioned directly at the truck or dock. The pump is also positioned on the outside of the ramp frame, so you can access it any time without hassle. As a result, you can raise the ramp and start loading two-and-a-half times faster than a standard yard ramp.
Various Safety Features – Most notably, the centrally-located cylinder significantly enhances stability, preventing wobbling and tipping. In combination with the safety curb, high-traction deck grating, low end plate, and 8-foot level off, our one-cylinder ramp design is among the safest options on the market.
When compared to two-cylinder ramps, it is no contest. A one-cylinder hydraulic ramp will outperform any two-cylinder ramp, maximizing your productivity, saving time, and protecting employees.
18-Inch Solid Tires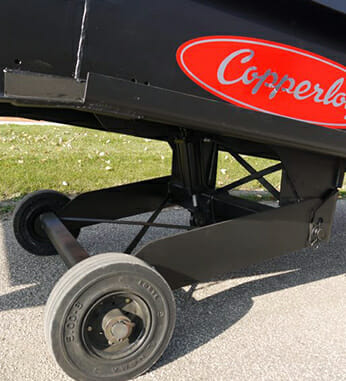 Tires are a critical component of any portable yard ramp. Reliable tires ensure you can move your ramps from dock to dock without scraping them across the ground. So, we design our yard ramps with solid pneumatic tires.
Many would initially expect tires for industrial equipment to be air-filled. However, solid tires perform far better in freight loading operations than their inflated counterparts.
Most notably, air-filled tires require frequent refilling and maintenance, and they can even pop or deflate if they run over a foreign object or uneven surface. Solid tires, on the other hand, require no refilling, and with lubricated bearings, maintenance is brought to a minimum. So, you can get more jobs done in less time without any downtime for refilling and replacing your ramp tires.
Copperloy Yard Ramps | New, Used and Rental
If you are looking for portable yard ramps or other loading dock equipment solutions, contact Copperloy today! We offer new, used, and rental options for all our products, so you can find the equipment you need at a price you can afford.