Double-Long Lift Tables | Double Scissor Lift Table
Lift And Feed Hard-To-Handle Pipe, Bar Stock Or Lumber With a Double Scissor Lift Table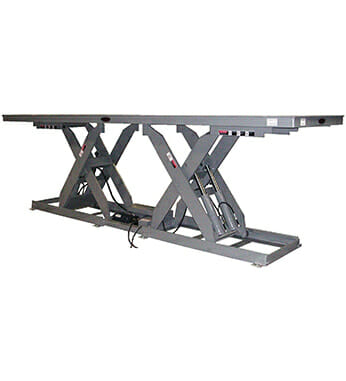 With a Copperloy double scissor lift table, you'll be able to improve worker safety, while also increasing productivity efficiency. That's an enviable situation for any business owner or manager, and that's what our long scissor lift table for you as well.
Our long scissor lift tables are ideal for handling materials such as pipe, bar stock or lumber. Double-long lift tables make it easier and safer for your to lift and feed long heavy loads that can be hard to handle. They're especially well-suited for bundling or banding of materials and they can also be adjusted for both high or low entry.
CALL TODAY FOR QUOTE
Additional Videos
View our specialty ramps videos here and visit us on YouTube for more of our videos!