Buy Louisiana Yard Ramps from Copperloy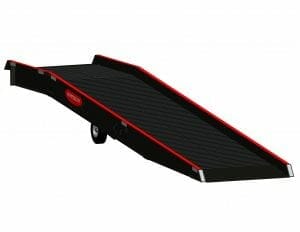 Louisiana businesses across dozens of different industries depend on the rugged, high-quality loading dock equipment from Copperloy.
We also offer custom steel manufacturing services, providing tailor-made products for difficult problems or unusual specifications and circumstances. With a 70,000 sq. ft., state-of-the-art manufacturing facility and an expert team of in-house engineers, we'll provide you with creative solutions.
Yard Ramps from Copperloy in Louisiana
Copperloy produces a huge range of material handling equipment, including:
Yard ramps, mobile ramps and platforms, forklift ramps, truck ramps, dock-to-ground ramps, and more.
Our ramps are made from either aluminum or steel and are available in a spectrum of sizes and weight capacities. They're also loaded with safety features and unique touches.
Additional types of equipment available include edge of dock levelers, lift tables, dock lifts, dockboards and railboards, and more.
With a presence in the state of Louisiana, your business can take advantage of affordable and fast delivery. Whether you're in New Orleans, Baton Rouge, Shreveport, or anywhere else, we're here for you. With our dependable, built to last products, you'll quickly see that maintenance needs are minimal.
Give us a call at 888-989-9164 to learn more about our high-quality yard ramps and we'll be happy to provide you with the information and assistance you need to get started.