Warehouse Worries? Let Copperloy Help, With a Warehouse Ramp.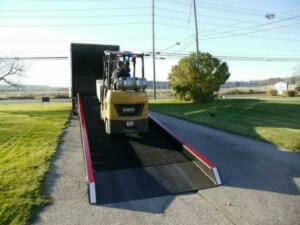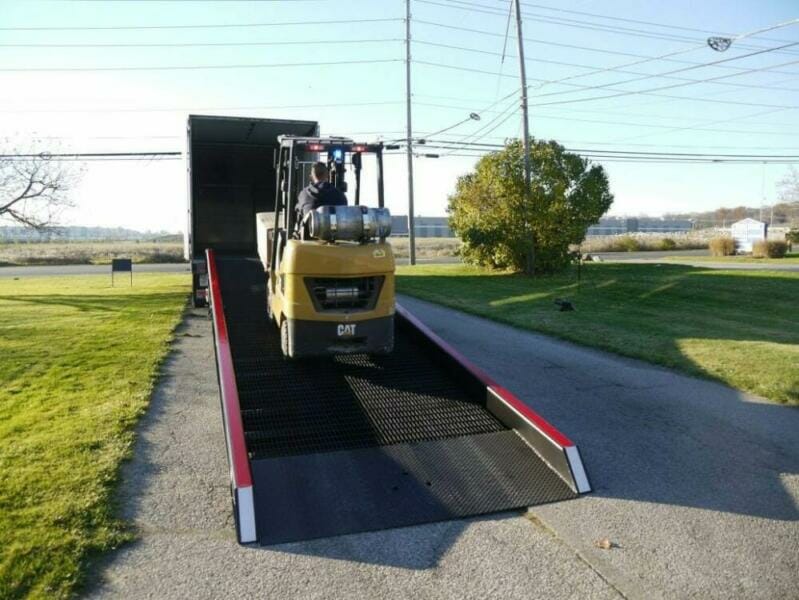 It is no secret that warehouse managers are under more stress today than they ever have been before. In addition to the labor shortages everyone is experiencing regardless of the industry, warehouses have also been impacted by the roller coaster ride supply chains have been on for the last few years. Warehouse managers are falling short on safety standards and training, the floors are getting messier, and inventory is either overstocked or too hard to find. How can this situation be improved?
In February 2022, the Harvard Business Review even published an article summarizing the pros and cons of robots and AI as additions to the warehouse workforce.
Start with Loading and Unloading
One of the easiest ways to start attacking safety and inefficiency problems is at the loading dock. According to an article by Redwood® Logistics, there are many common problems just around the processes of loading and unloading, including:
The driver driving away before the load is completely on or off the truck bed
Trailer creep
Falling loads because of being too heavy, not securely fastened, or other issues
Slippery areas because of rain or snow
Falls and trips that can sometimes cause serious injuries
Another issue warehouse managers are facing is a lack of space but not enough budget to add a physical extension to the building. This increases the disorganization of inventory, which creates a domino effect of other issues like those listed above.
Don't worry. If you talk to us about your loading dock situation, we can help mitigate many of these problems.
Loading Dock Space Without the Expense
If you need more dock space but simply do not have the budget to add a physical extension to your building, talk to us about our portable loading docks. A mobile loading dock ramp can serve the exact same function as your regular permanent loading dock, but it can be moved to previously wasted space to increase your efficiency and effectiveness.
Steel Yard Ramps for Easy On, Easy Off
Copperloy is one of the top manufacturers of yard ramps in the US, and we are proud to say all of our yard ramps are made in the US, too. Our yard ramps solve a lot of the concerns that haunt warehouse managers, including:
• Numerous safety features to prevent trailer creep
• Lock-out/Tag-out features to increase safety
• A 15" lip that connects to the carrier truck bed or the dock floor together with chains helps prevent the ramp from being disconnected during loading or unloading
• Smooth side plates enclose all working components, which protects your workers as well as protecting the equipment from any possible damage
• Deck grating keeps the surface easy and safe to walk on, helping again to limit injuries or damage to loads
Specialty Steel Warehouse Ramps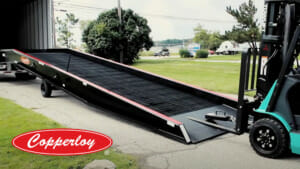 If your business extends to loading and unloading at other businesses or at people's homes, you may also be interested in our specialty ramps. Just as our steel yard ramps prevent workers from having to manually haul heavy and dangerous loads, our cargo van ramps, stage ramps and twinblock ramps accomplish the same thing for other applications. Whether a moving company loading and unloading someone's personal possessions or whether a catering company is charged with carrying in delicate pastries for a banquet, a Copperloy ramp helps ensure safety of the products being delivered as well as safety for the workers.
Copperloy cannot solve all of the problems warehouses are experiencing today, unfortunately. However, our domestically-made, industry-leading products can certainly go a long way toward increasing your workers' safety, efficiency, and effectiveness. If you go through our website and do not see exactly what you need, contact us by requesting a quote. We always strive to meet our customers' needs and exceed their expectations.