Dock Equipment
With over 60 years of experience, Copperloy offers dock equipment solutions that can be tailored to your individual needs. With edge-of-dock levelers, dock boards, rail boards, portable dock platforms and dock plates, Copperloy can reliably bridge the gap between the truck and your loading dock facility.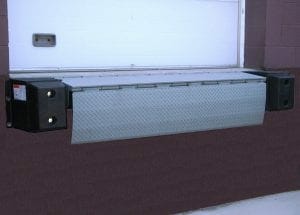 Edge of Dock Leveler
A Copperloy edge of dock leveler is used to bridge the gap from the edge of a loading area to a truck or ramp. Our dock leveler installation is simple and effective, so you can focus on getting the job done. All you have to do is simply pull the handle and the leveler will lift over the top of the truck for easy positioning. This loading dock leveler is available in 66″, 72″, 78″, and 84″ widths. The Copperloy loading dock leveler is the lowest cost solution to adapt your dock for different truck bed heights. Get easy dock leveler installation and get the job done safer than ever with a Copperloy edge of dock leveler.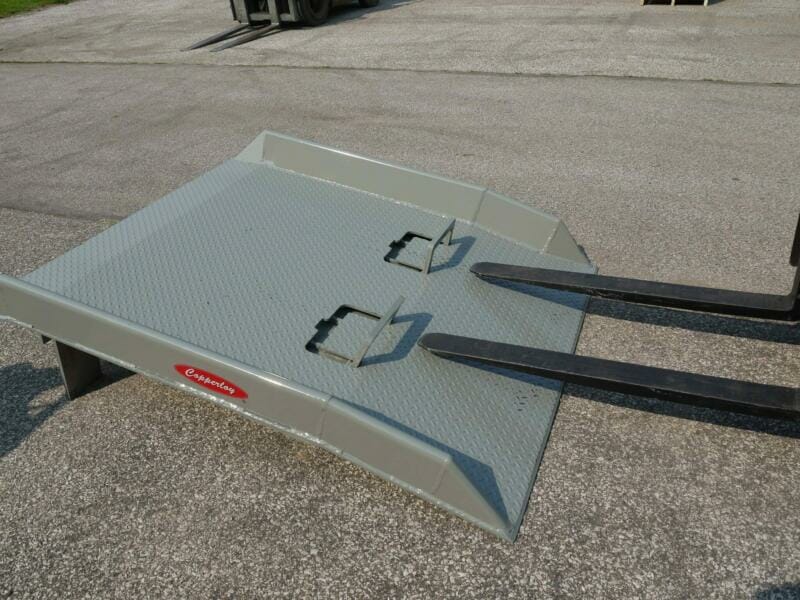 Dock Boards
Copperloy's dock boards are considered the "big brother" of a loading dock plate. Our dock boards handle higher capacities than a loading dock plate, and they can handle larger equipment. Forklifts and fork trucks can be used with loading dock boards. If you have a high-traffic, heavy loading task, our dock boards are the solution for you. Our dock boards come equipped with safety curbs to prevent runoff. Weight capacities range from 10,000 to 20,000 lbs, and customers can choose from steel and aluminum dock boards. Have a smaller loading job? Consider a Copperloy loading dock plate or aluminum dock plate
Additional Videos
View our dock equipment videos here and visit us on YouTube for more of our videos!
YARD RAMPS
The Copperloy yard ramp is ideal for loading and unloading trucks where you need to increase dock capacity. Our yard ramps create dock space where it doesn't exist. We offer dock to ground and stationary forklift ramps as well, which allow for access to loading docks and trucks directly from the ground.
EDGE OF DOCK LEVELERS
Our edge of dock levelers come with mechanical or hydraulic operation. We make dock leveler installation a breeze, whether you need a loading dock leveler or a manual dock leveler. Copperloy's edge of dock levelers create a safe pathway for forklifts when loading and unloading trucks of various heights.
DOCK LIFTS
Our pit mount and surface mount dock lifts create space for loading operations where space is limited. Our hydraulic lift tables feature also offer a variety of ergonomic solutions for on-site applications.
DOCK BOARDS & LOADING DOCK PLATES
Copperloy offers steel and aluminum dock board options so you can get exactly what you're looking for. Our portable dock boards provide safe loading and unloading for heavy-duty tasks that require industrial freight-handling equipment or forklifts.
SPECIALITY RAMPS
The high-strength aluminum construction of our van ramps, moving ramps, and stage ramps allows for regular and heavy-duty applications. Standard capacities range from 900-4,000 pounds, and split or twin lock ramps have capacities up to 7,500 pounds.
YARD RAMP RENTALS
Yard ramp rentals are ideal for short-term jobs. Our factory-certified yard ramp rentals allow you to save money and maximize your productivity.